Christmas at Creekside
---
YOU'RE INVITED!
Please join us as our personal guest for Christmas at Creekside. Our church family is welcoming, loving, and fun. We would enjoy celebrating this special time with you and/or your family this Christmas Eve. Come as you are, and be a part of our family. There will be communion and candlelight. We have 3 identical services at 3 different times on Christmas Eve.
DECEMBER 24
3:00pm - 5:00pm - 7:00pm
Nursery Available at 3:00pm and 5:00pm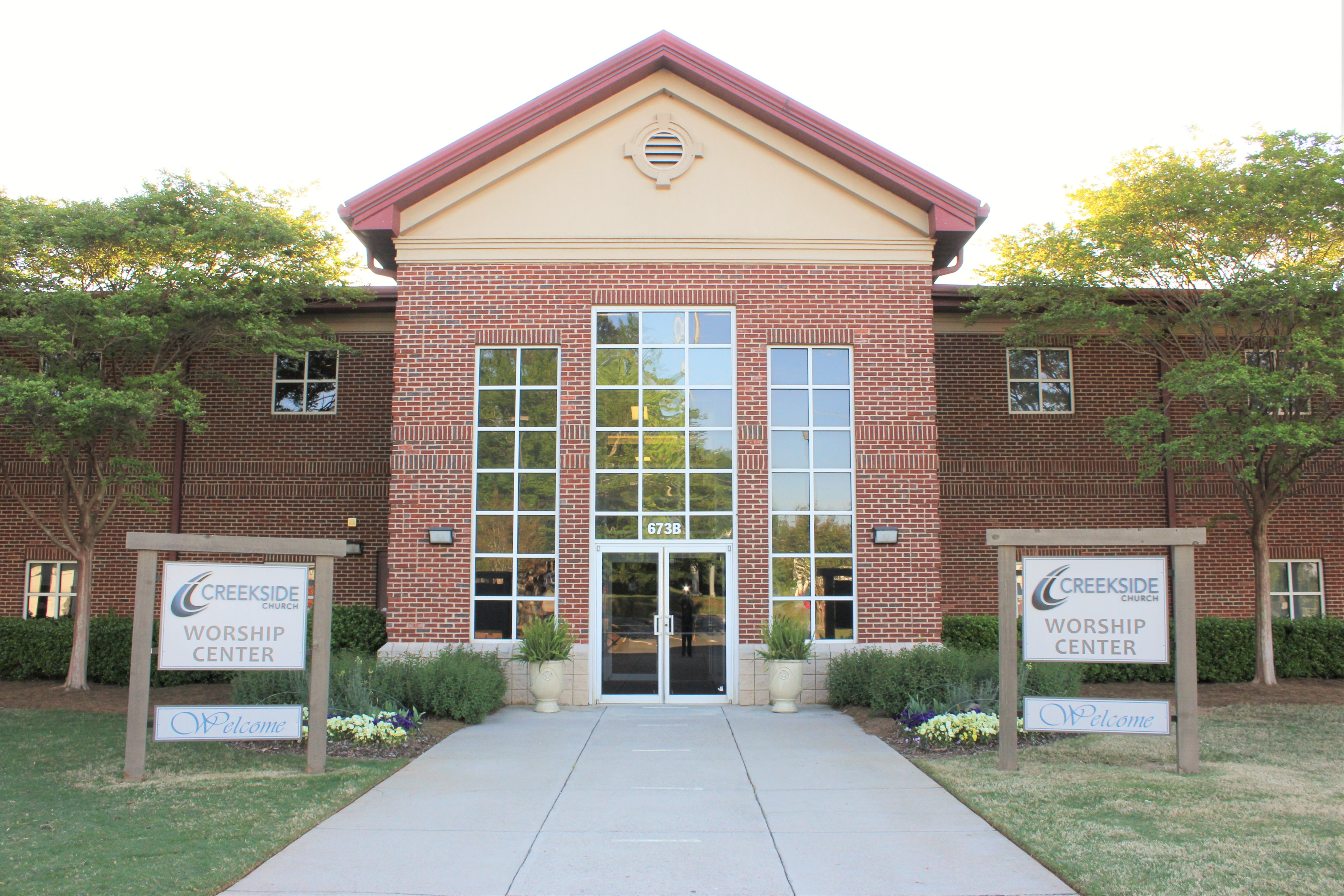 LOCATION?
673 Peachtree Parkway - Cumming, GA 30041
(Next to South Forsyth High School)
WHAT TO WEAR?
We are casual at Creekside. Feel free to be comfortable yet respectful. Some of us wear jeans, and some of us dress up.
MUSIC?
We have a great contemporary band that will offer Christmas classics for all ages, and some modern versions of Christmas favorites.
ARRIVAL TIME?
Many people arrive at least 20 minutes early. Allow time to check in children in the nursery if needed. Let us know you are a guest when you arrive.
PARKING?
There are parking spaces around the main lawn that are especially reserved for our guests.

OTHER QUESTIONS?
Feel free to us call at (770) 888‑8449 (M-F 9am-4pm)
or email .