WE Connect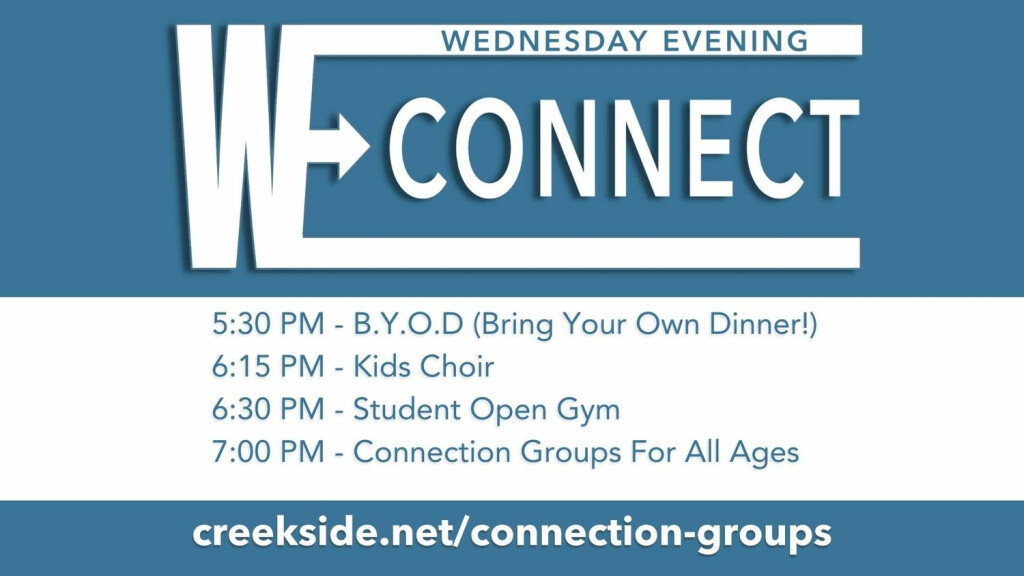 AdultsChildrenEvents
No matter who you are, there is a place for you at Creekside at Wednesday Evening Connect. Dinner, fellowship, and connection for the whole family! Join others in community and food with our B.Y.O.D. (Bring your own dinner) time, which now starts at 5:30pm. Bring your own food to the Fellowship Hall to fill your belly before Connection Groups start.
Children's Choir is from 6:15pm-7pm
Student Open Gym is at 6:30 pm.
Connection Groups start at 7pm.