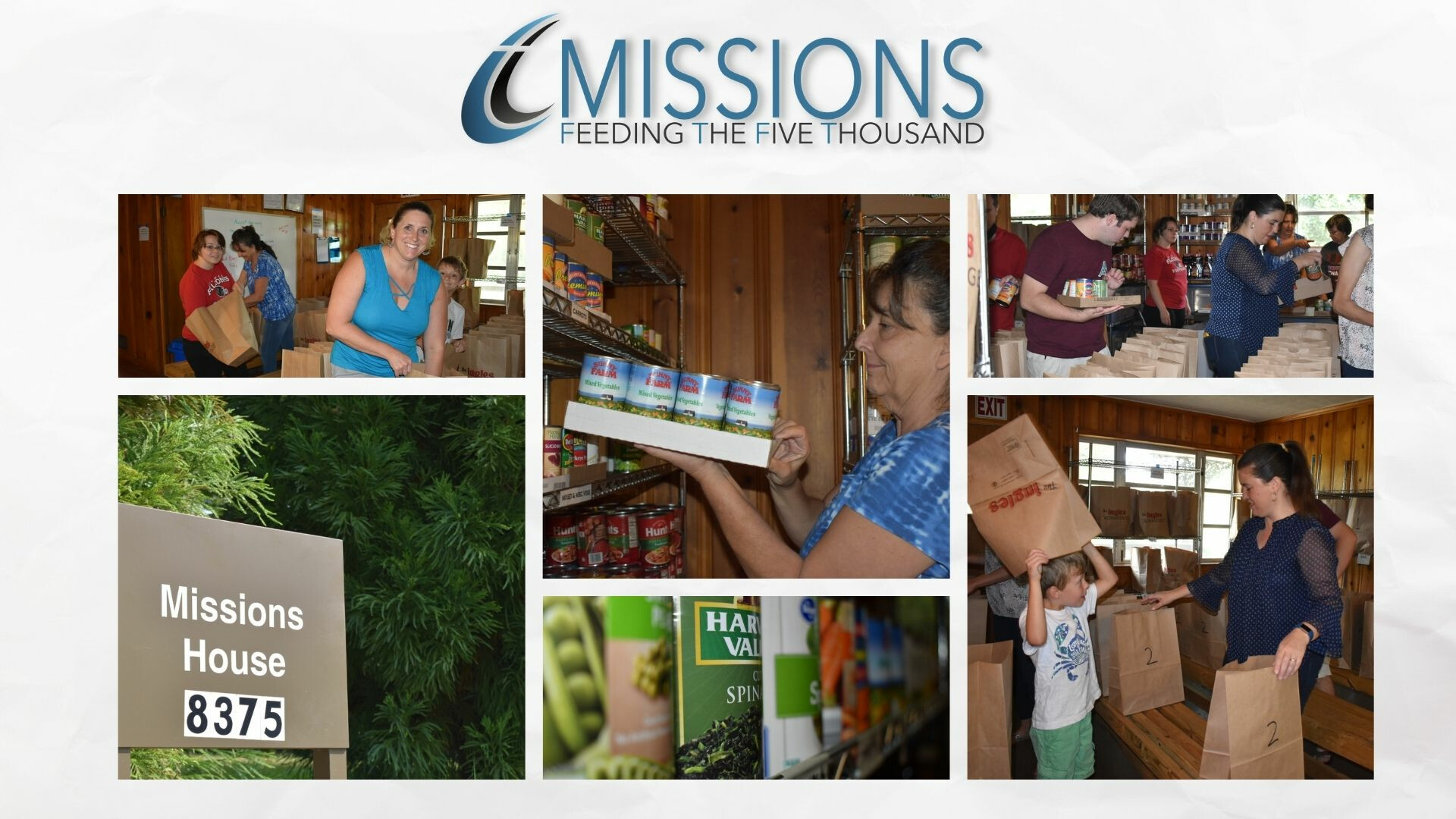 About 12 years ago Creekside Church began a mission ministry we call "Feeding the Five Thousand"; (FTFT), The purpose of this ministry is to provide food to our Forsyth County neighbors. Each month volunteers deliver groceries including staple items, frozen meat and bread to around 50 families.

Some food comes from Georgia Mountain Food Bank, and we purchase food from local stores with our church budget. Also much comes from our congregation's donation programs. FTFT is more than delivering food, we are also building relationships with our clients by showing Jesus' love to those in need.

During the next two Sundays bags will be available with list of needed items attached. Please take a bag, fill with suggested items and return to church. Our clients thank you!
-Rick Cook
Feeding the Five Thousand Lay Leader
January 2022 Food Pantry Needs:
Canned Peas
Canned Mixed Vegetables
Canned Spinach
Canned Fruit
Corned Beef Hash
Beef Stew
Chicken and Dumplings
Tuna Chicken Syrup
Instant Oatmeal (8 to 12 pack box)