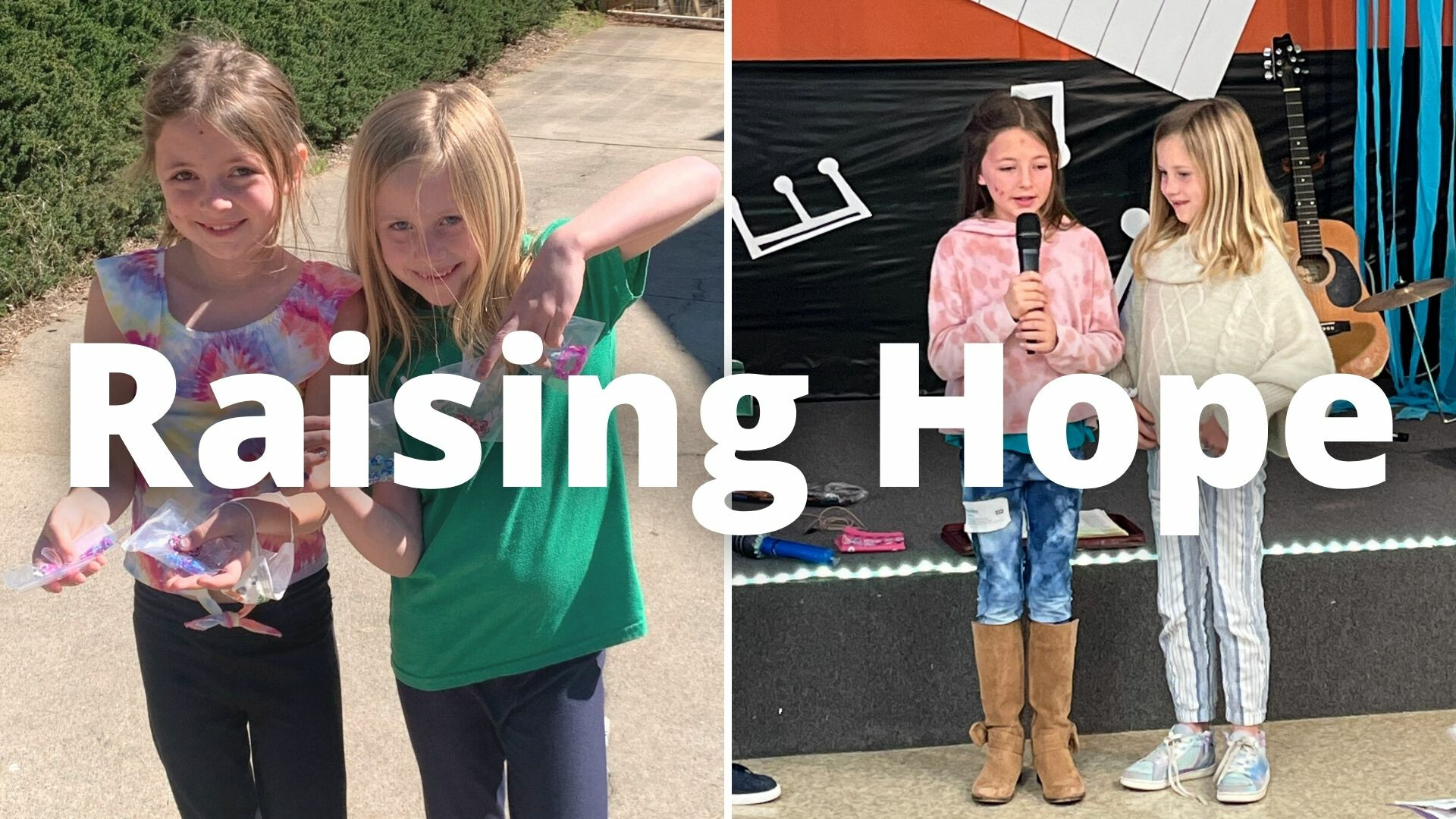 Every month in the Children's Ministry we introduce a new theme and the children are encouraged to memorize a new Bible verse. During the month, the lessons guide the children through a focused life application. Over the past two months, we have focused on compassion: caring enough to do something about someone else's need, and cooperation and working together to do more than you can do alone. One of the most important acts of worship that our children can do every week is by bringing in offering for JD (our sponsor child through Compassion International) and Amir (our sponsor child through Jungle Kids for Christ). The children were challenged to meet an offering goal in February. The catch being they couldn't just ask for the offering. The children were encouraged to do extra chores, help a neighbor and to be creative on how they could show compassion by helping others.

Brooklyn, a 1st Grader, and her sweet friend/neighbor Brynley (who often comes with Brooklyn to church) love making bracelets! They decided what better way to help JD and Amir, than to open a bracelet making stand. They spent a whole week making as many bracelets as possible to sell the following weekend. Brooklyn and Brynley set up a table in their neighborhood, made signs advertising bracelets for $1 and told everyone that the money would be going to charity. Many friends and neighbors came to ask the girls what charity the money would be given. Each time the girls would share about their church and how the Creekside Children's Ministry sponsors 2 children that live in Uganda and in Ecuador. They would tell them their names and how the money they were raising would give to them food, medicine, school supplies and housing. The girl's neighborhood was very generous and they raised $62! Brooklyn and Brynley brought their offering Sunday and they were able to share their story in Kidz Church. The girls are going to continue to raise money for JD and Amir by making yellow and blue prayer bracelets as a reminder to pray for those in Ukraine. If you would like more information regarding the bracelets, please contact Karen Roney, or Ginny Ellithorp.
In Children's Ministry, we talk with the children all the time about the importance of living out their faith in all sorts of ways. Whether it's being a kind friend at school, praying for a friend, helping with offering or asking a friend to come learn about Jesus at church. 1 Timothy, 4:12, "Don't let anyone look down on you because you are young. Set an example for the believers in what you say and in how you live. Also set an example in how you love and in what you believe. Show the believers how to be pure."
Thanks you girls for helping us remember to live out our faith by showing compassion and cooperation!