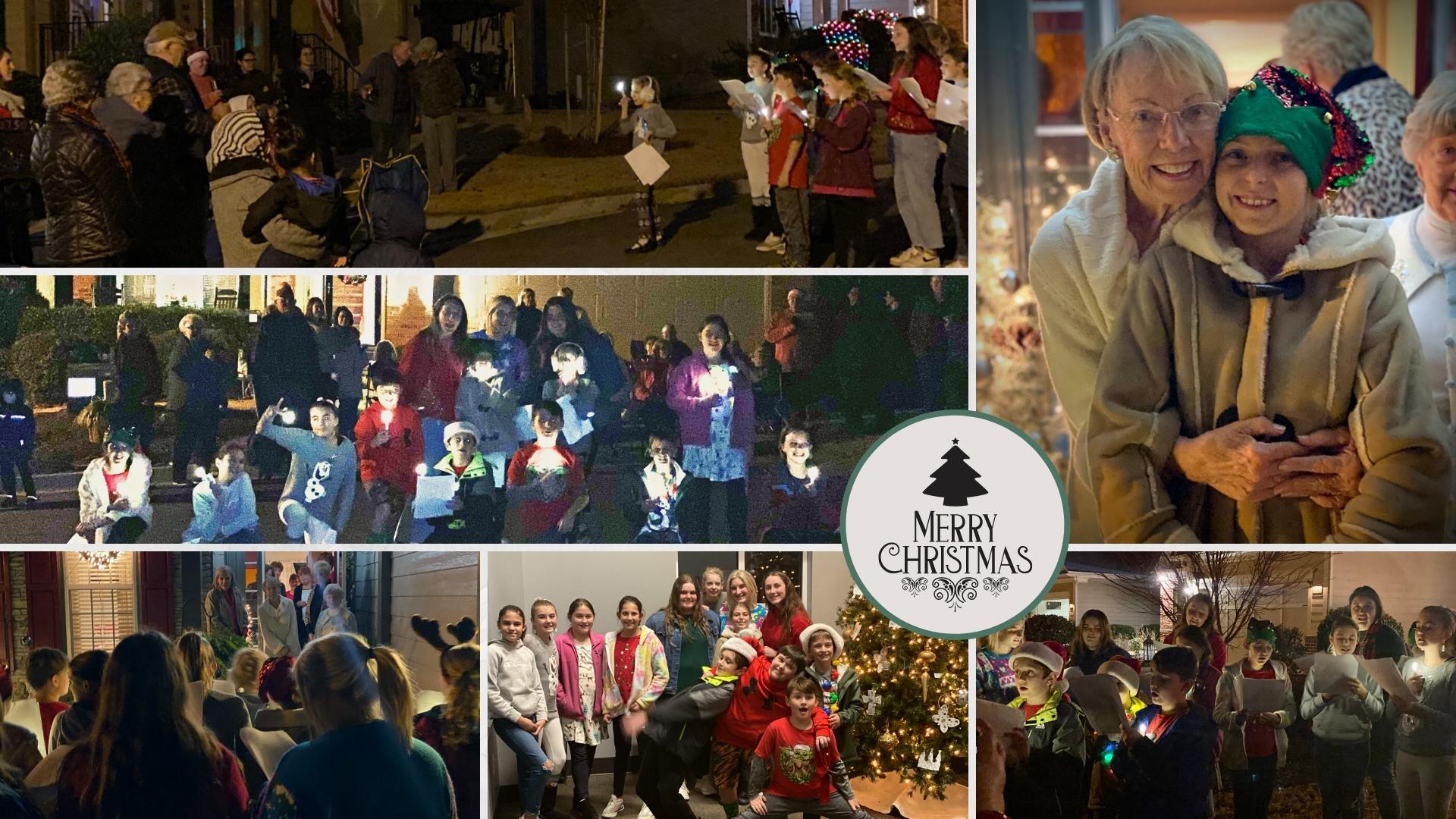 Many of us have heard the saying "it takes a village" when it comes to raising children. This is even more important within the family of faith. Over the past year, Creekside Children's Ministry has continued to focus on creating opportunities for intergenerational connection.
Last Wednesday evening, we had another great opportunity to bring multiple generations together to celebrate the simple joy of Christmas. Trailblazers (comprised of 4th and 5th grade children) set out on a cold December night to share the joy of Christmas. We sang carols at multiple homes of members of our Prime Timers Ministry, which included numerous grandparents in our family of faith. Led by the Trailblazers' Choir Director (who is a senior in our Student Ministry program), the group sang fun favorites like "We Wish You a Merry Christmas" and "Jingle Bells" as well as traditional carols such as "Joy to the World" and 'Silent Night".
At each home we visited, the Prime Timers had created their own time of connection and invitation by inviting friends and neighbors to join in the holiday fun! The Trailblazers took time to pray over each group including the opportunity to pray with a longtime member of Creekside who was able to come out for the evening after battling a long illness. During the hustle and bustle of the holiday season, we were able to experience simplistic joy with each generation of our church family. If you are looking for a place to connect during the holidays, then please join us this Christmas Eve at 3, 5, or 7pm.